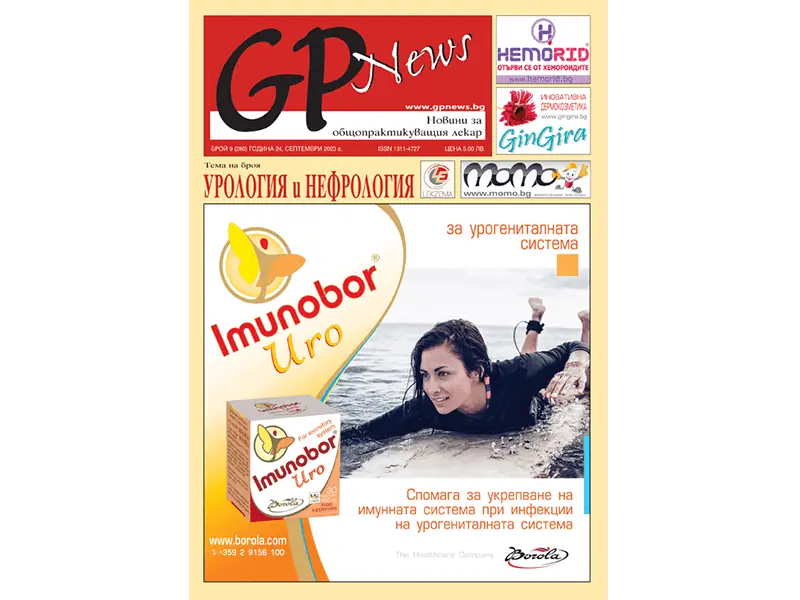 Urology and nephrology
Kidney stone disease: a personalized approach in minimally invasive treatment
Ivanov, А. Belov, P. Antonov
Congenital obstructive uropathy in childhood
Tsanova, Т.,
Prostate gland biopsy – 20 years of experience – why, when and what?
Genadiev, Ts.
Magnetic resonance imaging (MRI) in adenocarcinoma of the prostate
gland – modern indications and clinical application
Popov, E., А. Bozhkov, Сh. Slavov
The Free to Total Prostate-Specific Antigen ratio – the benefit for the patient and his doctor
Genadiev, Ts.
Steps forward
Tibi, M. L.
A natural alternative to topical antibiotics and corticosteroids.
Scientific facts and practical application of GinGira Activ Spray
Gospodinova, K., Gospodinov, D.
Urogenital infection and urethral polyps
Rangelov, S.
Nоvel biomarkers and parameters in the diagnostics of ascites syndrome
Ivanov, K.
Crush syndrome: a brief history of the syndrome
Paskalev, D.,